Armed Guards
Callaghan Security Services Perth provide armed guards and VIP escorts.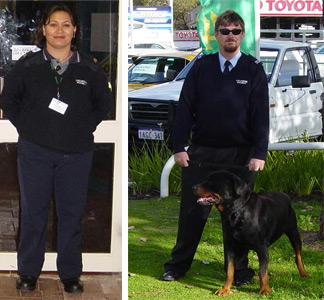 Supplier of licensed guards
VIP ESCORTS
Provided for individuals or groups that need augmented protection from undesired attention and risk. The Protection team will plan, organize and execute a comprehensive protection plan for individuals and groups. Our teams are trained and skilled to facilitate and manage the "principals" activities and ensure that the client's security needs are met.
Personal protection
Escorting personnel to perform banking duties.
Escorting personnel and shop owners to vehicles when working late or after nights takings and lock-up.
Financial Transfers
Armed Guards
Guaranteed secure document transfer
Premises to premise
Premise to banks
Premise to persons
Regular Physical & Physiological Evaluations are conducted on all team members