Crowd Control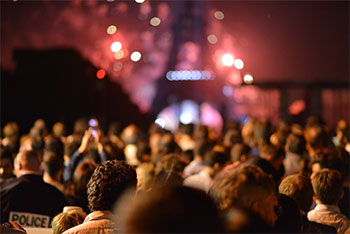 Callaghan Security Services Perth has an outstanding reputation for skilled and effective crowd control. All of our security personnel have the credentials and on the ground expertise to quickly indentify potential threats. This enables them to quickly think on the spot and design appropriate actions to mitigate risk and achieve controlled outcomes with even the most challenging events.
We specialise in …
Discreet and effective strategies
Private functions
Special events (such as festivals and parades), and stage shows
Vehicles searches on site entry and exit on static postings.
No matter what your crowd control requirements are, Callaghan Security Services Perth can meet them.
Callaghan Security Services also has full Public Liability Insurance Included.