Gourds & Patrols
Security Guards and Patrols in Perth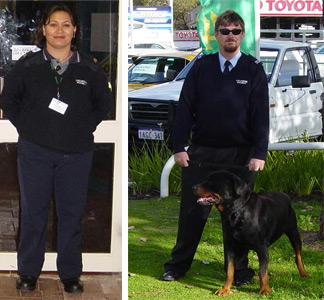 Supplier of licensed guards
Callaghan Security Services Perth offers wide ranging security guard services with a particular emphasis on superior training and recruiting. Whether they are static, roaming, mobile or personal, guards are an integral part of maintaining security in all situations. There is very little that surpasses the peace of mind that comes with on the ground guards.
Both uniformed and plain clothed.
Police licenses held by all guards.
All guards have senior first aid certificates.
Officers with higher first aid skills and occupational first aid certificates are available.
Patrols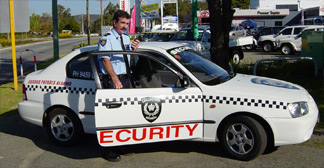 Mobile Patrol Service
Additional checks at client's request.
Guaranteed checks of all facilities, both internal and external.
Emergency patrols on premises
Complete boundary perimeter patrols on all premises.
All mobile patrol inspections of premises are random and varied.
Our mobile patrol services cover the Perth, Metropolitan area with rapid response times generally within 15 minutes of receiving the notification of an alarm
Static Duties
Includes shopping centres, chemists, factories and warehouses.
24 hour rotational guarding of premises in all situations including emergency repair supervision.